Cecil County's Top-Notch Tent Rentals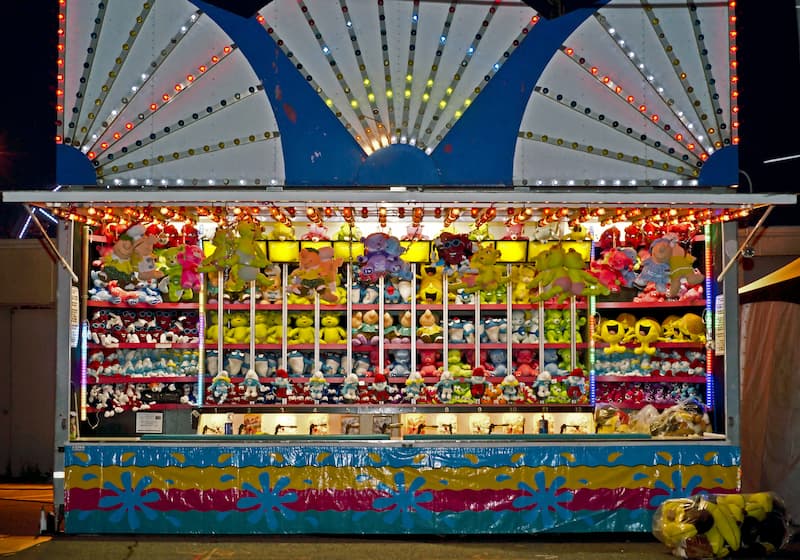 If you're throwing a party or hosting any kind of event in Cecil County, calling on McManus Amusements for tent rentals is the smart thing to do. We're a professional company offering a variety of tents you can rent, as well as other products such as:
Game trailers
Inflatables
We want you to have everything you need when it comes to hosting a successful event, and that's why we strive to make sure we offer a variety of products and services. Hosting can be stressful, so let us take care of the big stuff like tents, games, and entertainment so you can focus on other things like greeting your guests, decorating, and more. Reach out to the team at McManus Amusements when you're ready to work with a tent rental company that wants the best for you.
We Provide The Best Inflatable Rentals For Cecil County
The inflatable rentals we provide to Cecil County are sure to bring extra fun and excitement to your next big party, carnival, or fundraiser. Children can't resist bouncing as high as they can in an inflatable bounce house, and adults can even participate in the basketball, baseball, and skeeball inflatable games we also offer. Our staff has years of training and experience dealing with these products and can quickly and efficiently set them up before your event as well as take them down after. We'll also spend some time educating you about the do's and don't's for our inflatables so you can inform your guests. As professionals in Cecil County, we care about your safety as well as your fun. High-quality entertainment is only a phone call away with McManus Amusements!
You'll Love Our Cecil County Tent Rentals For Birthdays & More
Having a tent for any outdoor event is vital, especially for birthdays. Things like food, presents, cake, and decorations would all benefit from having cover to protect them from the elements. And sometimes, just having a cool space to sit and talk with friends or enjoy a drink can make all the difference for a party goer. Our tent rentals at McManus Amusements come in a variety of sizes and colors with add-ons to give you some extra ease of use or convenience. They're perfect for parties, barbecues, weddings, and any other kind of celebration or event you have in mind. We also offer long-term rentals so you don't feel constricted by return dates and can use our tents for as long as you may need. We want to be the team Cecil County trusts when it comes to tent rentals, so add yourself to our list of satisfied customers by giving us a call when you could use a tent.