Dunk Tank Rentals for Events in Baltimore & Surrounding Areas
A proven crowd pleaser, a dunk tank is a large barrel with a clear front that allows you to dunk people you know for fun, or even to raise money! Dunk tanks are leading money makers at any fairs, carnivals, or any type of fundraiser. Nothing pulls people together better than watching someone you know get dunked. Perfect for schools, churches, and corporate events!
Dunk tanks do not require electricity to run, allowing for an easy and convenient rental wherever your outdoor event may be! We provide the hose and fill up the tank for you, all you have to do is call us!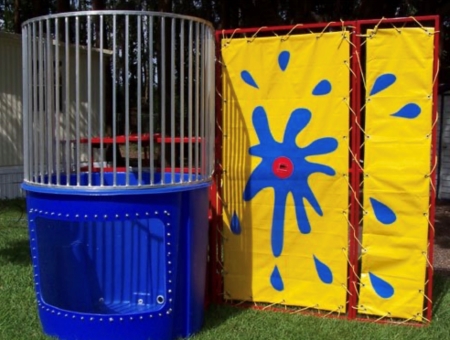 Dunk Tank Rental
$450