Montgomery County's Leader in Tent Rentals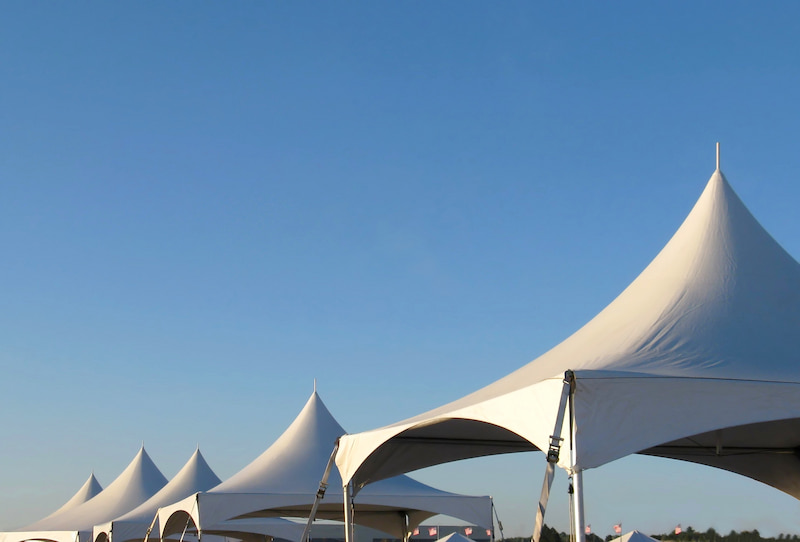 No wedding, birthday party, or other outdoor event should go without a tent rental from Montgomery County's pros at McManus Amusements. It doesn't matter if your party is going to be ten people or over 100, we've got the right size and any add-ons you might need to create a functional and beautiful atmosphere. Our team has been providing tent rentals to the area for years now, and we'll make sure you absolutely love your tent and everything it brings you. Our add-ons include LED lights, tent sides, chairs and tables, and more, so don't hesitate to ask us about our selection. The next time you need a high-quality tent rental in Montgomery County, give McManus Amusements a call.
Inflatable Rentals Montgomery County
When you choose to rent an inflatable from McManus Amusements, you're choosing to add an extra dose of fun and excitement to your event. Our inflatable rentals include:
Bounce houses
Skeeball
Basketball
Baseball
We've got something for everyone who attends your carnival or fundraiser, child or adult! All of our products are clean and well-made, meaning you won't have to worry about holes or grimy surfaces. Our friendly staff will make sure your inflatable is set up and torn down properly and safely to ensure no injuries are inflicted and that everyone can have fun. Pair an inflatable with one or two of our game trailers and you have enough entertainment to last for hours! Here at McManus Amusements, we specialize in fun, alongside high-quality party rentals, so don't hesitate to give us a call to learn more about what we can offer you in Montgomery County.
Providing Montgomery County With All-Size Tent Rentals
If you're holding any sort of party or get-together outdoors, you're taking a risk with Mother Nature and whatever she throws your way. Even if you check the forecast and it predicts a perfect day, rain showers can often come out of nowhere without warning. Don't take your chances and risk everything getting soaked by a passing storm and get a tent rental from McManus Amusements. Our frame tents are perfect for any kind of event you're hosting, and with plenty of size and color options, you'll have free reign to pick the perfect tent for you. Give our experienced team a call when you're ready to create the perfect event space with a tent rental.