Large Wedding Tent in Baltimore, MD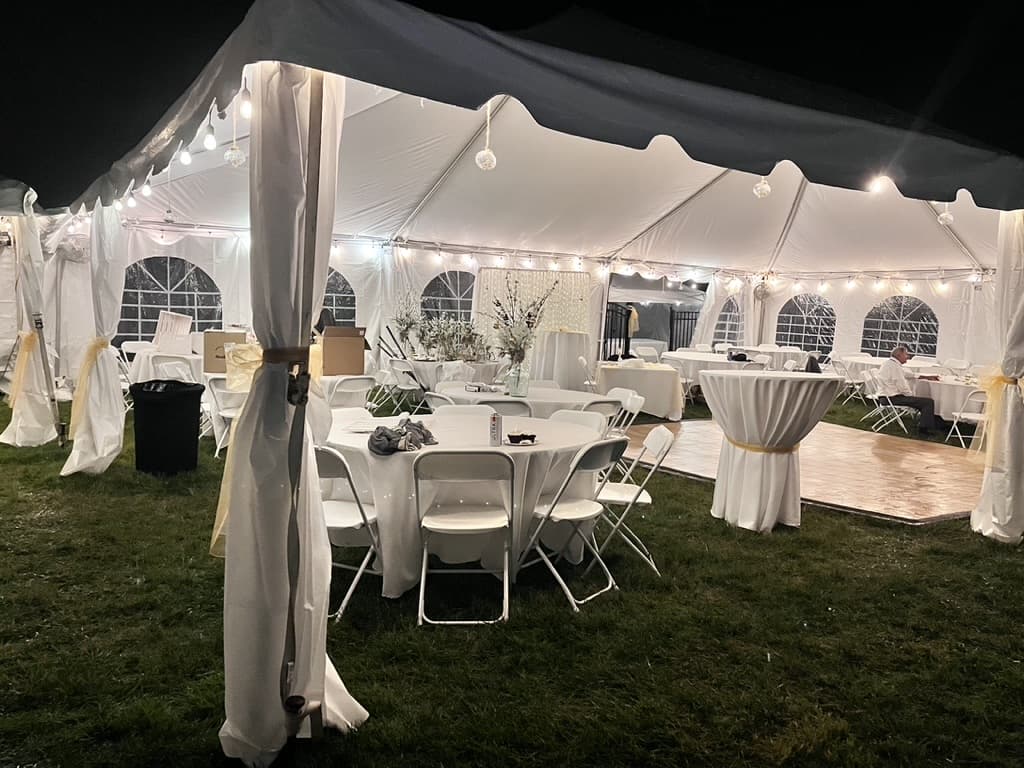 This couple had torrential downpours throughout their whole wedding, leaving them in a pinch. We took two of our larger frame tents and connected them with a smaller, "tunnel" tent with rain gutters to keep all their guests dry.
The end result was a stunning venue space, custom made to fit their backyard in Baltimore County, MD.
Congrats to the happy couple, and thanks for choosing McManus Amusements for their tent rental company!
443-904-7849
dan@mcmanusamusements.com
www.mcmanusamusements.com
Location: Baltimore County, MD
Project Image Gallery