3 Ways To Enhance Your Corporate Event With A Tent Rental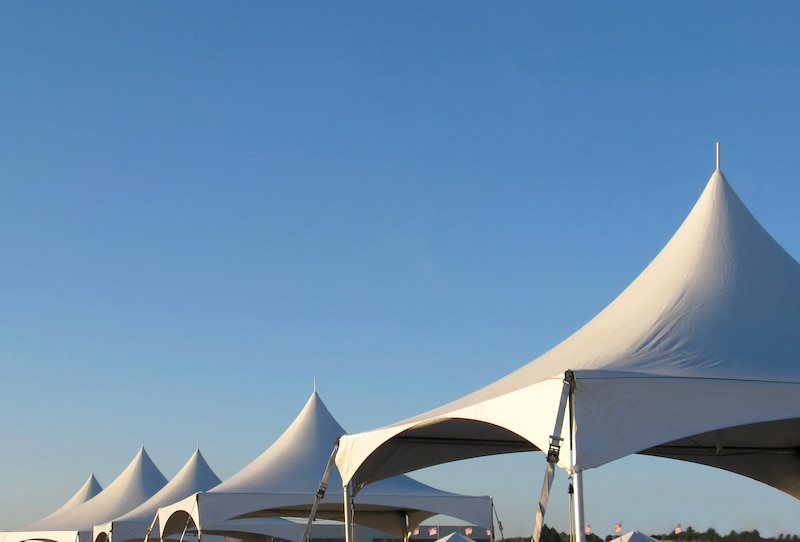 When you host a corporate event, there's a lot to do between hiring a catering company, getting the right venue, planning activities, and more. Sometimes, finding a venue is the biggest responsibility out of them all, especially if you have a unique event with specific needs. Luckily, McManus Amusement in Baltimore is a tent rental company that offers a variety of tent sizes, colors, and styles that would be useful for your next corporate event. Let's talk about just a few of the ways your corporate event could benefit from a tent rental:
Creative Freedom
When you're hosting any event, corporate or not, you want to be able to make the most of your surroundings to create the perfect environment for those who attend. Too often, corporate events are held in stuffy offices, drab convention centers, and outdated ballrooms. These locations come with strict rules when it comes to layout, design, and even dress codes for patrons. When you host your event under an outdoor tent, however, a world of possibilities is opened up for you to get creative about set-up, design, lighting, and more. Our team wants to help you bring your vision for your next event to life!
Protection From Weather
If you're already planning for your event to be outdoors, you know a tent is a necessary part of its success. Mother Nature plays by her own rules and even if the forecast says sunny in the morning, you never know when a storm might decide to roll through and rain on the parade. A tent rental from a company like McManus Amusements will provide you and your attendees with shelter in the case of surprise weather. We also provide tent heaters for the days when temperatures are low but the show must go on.
More Room For Activities
When a tent is the focal point of your corporate event, you'll have a significant amount of space to use that other venues might not offer you. Especially if you plan on doing team-building exercises or playing games, extra space is vital. A spacious tent also provides room for chairs, tables, concession rentals, and even a stage if you hire any musical acts. Even if you're hosting an event where everyone stays seated, space is still a significant benefit to create a comfortable, relaxed atmosphere.
Hosting your next corporate event with a rental tent from McManus Amusements is clearly the smart choice to make! When you want to enjoy the aforementioned benefits and countless others that a rental tent gives you, just call on us. We're Baltimore's locally owned and operated party rental company that wants the best for your event, so you can guarantee your complete satisfaction.