How To Keep Your Children Safe In Inflatable Bounce Houses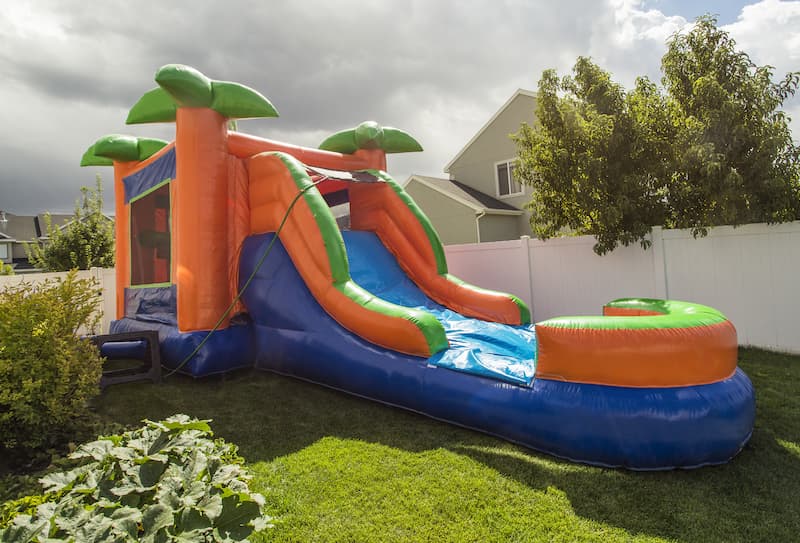 Inflatable bounce houses are becoming as common at children's parties as cake and presents. But many people are under the impression that bounce houses are inherently dangerous. This is not true, despite hearing about accidents involving them in the news. As a parent, you always want to make sure your children are safe while having fun, and you can do so by doing your research on how to keep your kids safe when renting inflatable bounce houses. This article from McManus Amusements, Baltimore's leading provider of inflatables, talks about just a few ways you can keep things safe as well as entertaining when it comes to your children and bounce houses.
Only Work With Professionals
When it comes to accidents with inflatables like bounce houses, it is typically not the product itself that is the problem- it's the people setting them up. You can't trust just anyone with your children's safety, especially when it comes to large enclosures like bounce houses. Responsible company owners make sure safety is the first priority, which shows professionalism as well as care. It's important to never work with an amateur or even someone who works with inflatables on the side. You want to have the safety (and fun) of your children in the hands of a capable expert.
Check The Forecast
The number one enemy of a bounce house is the wind, and it's also a main factor in inflatable incidents where they've been blown away. A reliable company will refuse service when the weather isn't safe for the use of inflatables, and it's important for parents to know when the weather is best for playtime. Make sure to keep an eye on the weather the next time you have a bounce house in your yard and ensure your kids know when to leave for their own safety.
Supervise
Just like you wouldn't let your kid go swimming alone, you shouldn't let them into a bounce house unattended. Sure, they'll bounce back after a fall, but you never know when your child could need the help of an adult inside an inflatable. Make sure you know what's going on inside the bounce house at all times and keep an eye out for possible unspoken injuries.
Don't Mix Ages
When you have a bounce house on your property, be sure the children that are sharing the space are around the same age and weight. Larger children could be too rough with smaller ones, and bullying could even occur inside the house. It's your job as a parent to make sure every child is in a safe environment as well as a fun one. You could even rent two bounce houses- one for the big kids and one for the little kids. That way, everyone has a space that's fit for them.
The next time you rent an inflatable bounce house for your birthday party or other celebration, there's only one name to call when you want a professional, and that's McManus Amusements. We're a tent rental company that also provides inflatables in the form of bounce houses, slides, games, and more.